Randy Alcorn, Eternal Perspectives Ministries
Randy is an author and the founder and director of Eternal Perspective Ministries (EPM), a nonprofit ministry dedicated to teaching principles of God's Word and assisting the church in ministering to the unreached, unfed, unborn, uneducated, unreconciled, and unsupported people around the world. His ministry focus is communicating the strategic importance of using our earthly time, money, possessions and opportunities to invest in need-meeting ministries that count for eternity. He accomplishes this by analyzing, teaching, and applying the biblical truth.
Before starting EPM in 1990, Randy served as a pastor for fourteen years. He has an MA degree in Biblical Studies from Multnomah University and an Honorary Doctorate from Western Seminary in Portland, Oregon and has taught on the adjunct faculties of both.
A New York Times bestselling author, Randy has written more than fifty books, including the bestsellers Heaven, The Treasure Principle, and the Gold Medallion winner Safely Home. His books in print exceed ten million and have been translated into over seventy languages.
Matt Barber, Liberty Counsel
Matt is an attorney concentrating in constitutional law. He is Vice President of Liberty Counsel Action and serves as Associate Dean and Adjunct Assistant Professor of Law at Liberty University School of Law. In addition to his law degree, Matt holds a Master of Arts in Public Policy from Regent University.
Matt is a published freelance columnist. Many newspapers and online publications regularly run his columns to include TownHall.com, the Washington Times, the Washington Examiner and many more.
In addition to frequent public speaking engagements, Matt has appeared as a cultural analyst on the Fox News Channel, MSNBC and CNN and is a regular guest on dozens of talk radio programs and networks including Michael Savage, the G. Gordon Liddy Show, Dennis Prager, the Michael Medved Show, the Michael Reagan Show and others.
Steve Berger, Founding Pastor Grace Chapel, Franklin, TN

Steve is the founding Pastor of Grace Chapel. He has been a Senior Pastor for twenty years having also founded Calvary Chapel Pomona Valley in Southern California. Steve is a gifted teacher of God's Word and the author of many books, including Have Heart: Bridging the Gulf Between Heaven and Earth - written with his wife Sarah after their son graduated to heaven on his 19th birthday.
Dr. Michael Brown, FIRE School of Ministry
Michael L. Brown is the founder and president of FIRE School of Ministry in Concord, North Carolina, director of the Coalition of Conscience, and host of the daily, nationally, syndicated talk radio show, The Line of Fire, as well as the host of the Jewish-outreach, documentary TV series, Think It Thru, which airs internationally on the INI network. He became a believer in Jesus 1971 as a sixteen year-old, heroin-shooting, LSD-using Jewish rock drummer. Since then, he has preached throughout America and around the world, bringing a message of repentance, revival, reformation, and cultural revolution.
He holds a Ph.D. in Near Eastern Languages and Literatures from New York University and has served as a visiting or adjunct professor at Southern Evangelical Seminary, Gordon Conwell Theological Seminary (Charlotte), Trinity Evangelical Divinity School, Fuller Theological Seminary, Denver Theological Seminary, the King's Seminary, and Regent University School of Divinity, and he has contributed numerous articles to scholarly publications, including the Oxford Dictionary of Jewish Religion and the Theological Dictionary of the Old Testament.
Dr. Brown is the author of 22 books, including, Our Hands Are Stained with Blood: The Tragic Story of the "Church" and the Jewish People, which has been translated into more than twelve languages. He is a national and international speaker on themes of spiritual renewal and cultural reformation, and he has debated Jewish rabbis, agnostic professors, and gay activists on radio, TV, and college campuses. He is widely considered to be the world's foremost Messianic Jewish apologist.
Donald A. Carson, Trinity Evangelical Divinity School
Donald Arthur Carson is a Canadian-born evangelical theologian and professor of New Testament.

Carson served as pastor of Richmond Baptist Church in Richmond, British Columbia from 1970 to 1972. Following his doctoral studies, he served for three years at Northwest Baptist Theological College (Vancouver) and in 1976 was the founding dean of the seminary. In 1978, Carson joined the faculty of Trinity Evangelical Divinity School as research professor of New Testament. Carson has written or edited 57 books, many of which have been translated into Chinese.
Paul Check, Executive Director of Courage
Father Paul Check is the Seminary Rector in the Diocese of Bridgeport, Connecticut. Father Check served until 2016--9 years--as Courage apostolate director. Father Check had succeeded the late Father John Harvey, the founder of Courage, as leader of the ministry, which supports people who experience same-sex attractions in their efforts to live chastely in accordance with Catholic Church teaching. Father Check had also directed EnCourage, for family and friends of those with same-sex attractions.
Dr. James Dobson, Founder and President of Family Talk
Dr. James Dobson is the Founder and President of Family Talk, a nonprofit organization that produces his radio program, "Dr. James Dobson's Family Talk." He is the author of more than 30 books dedicated to the preservation of the family, including The New Dare to Discipline; Love for a Lifetime; Life on the Edge; Love Must Be Tough; The New Strong-Willed Child; When God Doesn't Make Sense; Bringing Up Boys; Marriage Under Fire; Bringing Up Girls; and, most recently, Head Over Heels.
Dr. Dobson served as an associate clinical professor of pediatrics at the University of Southern California School of Medicine for 14 years and on the attending staff of Children's Hospital of Los Angeles for 17 years. He has been active in governmental affairs and has advised three U.S. presidents on family matters. He earned his Ph.D. from the University of Southern California (1967) in the field of child development. He holds 17 honorary doctoral degrees, and was inducted in 2008 into The National Radio Hall of Fame. Dr. Dobson recently received the "Great American Award" from The Awakening.
Robert A. J. Gagnon, New Testament Theologian
Dr. Gagnon was Associate Professor of New Testament at Pittsburgh Theological Seminary from the Fall of 1994 until 2017, after a one-year position as Visiting Professor of Religion at Middlebury College in Vermont. He has a B.A. degree from Dartmouth College, an M.T.S. from Harvard Divinity School, and a Ph.D. from Princeton Theological Seminary.
He is a member both of the Society of Biblical Literature and of the Studiorum Novi Testamenti Societas [Society of New Testament Studies]. He is also an ordained elder at a Presbyterian Church (USA) in Pittsburgh. He is the author of The Bible and Homosexual Practice: Texts and Hermeneutics (Nashville: Abingdon Press, 2001; 520 pgs.); co-author (with Dan O. Via) of Homosexuality and the Bible: Two Views (Minneapolis: Fortress Press, 2003; 125 pgs.).
Jim Garlow, Senior Pastor Skyline Weslyan Church

Dr. Jim Garlow, author, communicator, commentator, historian, cultural observer and Senior Pastor of Skyline Wesleyan Church in San Diego, CA, is heard daily on over 800 radio outlets nationwide in his one minute historical commentary called "The Garlow Perspective." Jim has appeared on numerous national TV shows on NBC, ABC, CNN, Fox, MSNBC and CNBC.
He graduated from Drew University (Ph.D. in historical theology), Princeton Theological Seminary (Master of Theology), Asbury Theological Seminary (Master of Divinity), Southern Nazarene University (B.A. & M.A.), Oklahoma Wesleyan University (A.A.).
June Hunt, CSO & Founder, Hope for The Heart
June Hunt is one of the world's leading biblical counselors. An author, singer and speaker, she founded Hope for The Heart in 1986. Her life's work has yielded landmark contributions in the field of Christian counseling. The ministry offers biblical hope and practical help—through biblical counsel, coaching, and context for contemporary concerns—in more than 60 countries on 6 continents. After years of teaching and research, she developed Counseling Through The Bible, a scripturally-based counseling course addressing approximately 100 topics, such as marriage and parenting, depression and anger, stress and suicide.
Dr. Juan Martinez, Fuller Missions Provost
Juan Martínez is associate provost for diversity and international programs and associate professor of Hispanic studies and pastoral leadership. Since coming to Fuller in 2001, Dr. Martínez has also served as director of the Center for the Study of Hispanic Church and Community. Among other topics, his current research focuses on the history of Latino Protestantism, Latino Protestant identity, ministry in Latino Protestant churches, Latino and Latin American Anabaptists, and transnational mission among US Latinos.

Martínez joined Fuller from the Latin American Anabaptist Seminary in Guatemala City, Guatemala, where he served as rector for nine years. A Mennonite Brethren pastor, Martínez also has experience in church planting and teaching in both religious and secular venues. He served as director of Hispanic Ministries for the Pacific District Conference of the Mennonite Brethren Church and of Instituto Bíblico del Pacífico, a Mennonite Brethren Bible Institute.
Dr. R. Albert Mohler Jr., President of The Southern Baptist Theological Seminary
Called "an articulate voice for conservative Christianity at large" by The Chicago Tribune, Dr. Mohler's mission is to address contemporary issues from a consistent and explicit Christian worldview. Dr. Mohler is a theologian and an ordained minister, having served as pastor and staff minister of serveral Southern Baptist churches. His writings have been published throughout the United States and Europe. In addition to contributing to a number of collected volumes, he is the author of several books. He serves on the boards of several organizations including Focus on the Family. He is a member of the Council for Biblical Manhood and Womanhood and serves as a council member for The Gospel Coalition. He is married to Mary, and they have two children, Katie and Christopher.

Ray Ortlund, Pastor, Author, The Gospel Coalition
Pastor Ortlund received a B.A. from Wheaton College, Th.M. from Dallas Theological Seminary, M.A. from The University of California, Berkeley, and Ph.D. from the University of Aberdeen, Scotland. Pastor Ortlund served as Associate Professor of Old Testament and Semitic Languages, Trinity Evangelical Divinity School, Deerfield, Illinois from 1989-1998.
He was ordained by Lake Avenue Congregational Church, Pasadena, California, 1975. He recently served as pastor at Immanuel Church, Nashville, Tennessee (an Acts 29 church) and now serves as a Council member with The Gospel Coalition. He has been married to Jan Giles Ortlund for thirty-eight happy years, and they have four delightful children.
Janet Parshall, host of In the Market with Janet Parshall, author and speaker
Janet has been consistently profiled as one of the top 100 "talkers" in Talkers magazine, the leading trade publication of the talk industry. In 2011 and 2008, Janet was awarded the National Religious Broadcasters On-Air Personality of the Year. Janet was elected to the Board of Directors of the National Religious Broadcasters in 1998, and has served on its Executive Board since 2001. She is the recipient of the Excellence in Communications award from Women in Christian Media. Janet was also elected to Sigma Delta Omega for high attainments in the field of broadcasting.
Throughout her career, Janet has been a devoted advocate of the principles and policies that strengthen the family. In February 2005, Parshall was selected by President George W. Bush to represent the White House as public delegate to the United Nations Commission on the Status of Women. As a radio and television commentator, author, and advocate for the family, Janet speaks nationwide on public policy issues that impact family preservation and promotion.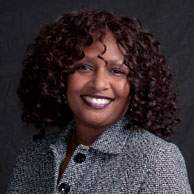 Georgene Rice, host of The Georgene Rice Show
Georgene has been a talk show host with KPDQ for more than 20 years and has traveled internationally as a station correspondent. In 2003 Georgene served as the chief spokesman and debater for the Defense of Marriage Coalition, which successfully amended Oregon's constitution. She has lectured on university campuses and is a frequent speaker and worship leader at Christian conferences and retreats. Georgene has served on several Boards and regularly volunteers for charitable organizations. A musician Georgene and husband Dan have traveled around the world teaching and performing Gospel music.
Mathew Staver, Esq., Liberty Counsel Founder and Chairman
Mat Staver is the Founder and Chairman of Liberty Counsel and also serves as Vice President of Liberty University, Dean and Professor of Law at Liberty University School of Law, and Chairman of Liberty Counsel Action. He has the highest AV rating given to attorneys by Martindale-Hubbell and is board certified in Appellate Practice.
Mat holds Bachelor, Master, and Juris Doctorate degrees and an honorary Doctorate of Laws and a Doctorate of Divinity. He has argued two landmark cases before the United States Supreme Court as lead counsel and written numerous briefs before the High Court. Mat has argued in numerous state and federal courts across the country and has over 210 published legal opinions. He has authored hundreds of popular articles, five scholarly law review publications, numerous brochures and booklets, and 11 books, most of which focus on constitutional law, including his two most recent books, Eternal Vigilance: Knowing and Protecting Your Religious Freedom, which is the most comprehensive book ever written on religious liberty, and Same-Sex Marriage: Putting Every Household at Risk.
Mat produces and hosts Faith & Freedom, a 15-minute daily radio program, and Freedom's Call, a 90-second daily radio program, focusing on topics of cultural and political interest from a Christian worldview. He serves on the Board of Reference of The Christian Film & Television Commission. As a former pastor and one of the nation's preeminent constitutional attorneys, he frequently appears as a guest on national network and cable TV and radio programs and also appears in several thousand print articles each year.
Dr. Sam Storms, Lead Pastor Bridgeway Church
Sam Storms is the Lead Pastor for Preaching and Vision at Bridgeway Church in Oklahoma City, Oklahoma, and the President of Enjoying God Ministries (www.samstorms.com). He has authored or edited 22 books and has published numerous journal articles and book reviews. He is a graduate of The University of Oklahoma (BA), Dallas Theological Seminary (ThM), and The University of Texas at Dallas (PhD). He and his wife Ann have been married for 41 years and are the parents of two grown daughters and have four grandchildren.
Christopher West, Founder of The Cor Project
Christopher West is a renowned educator, best-selling author, cultural commentator, and popular theologian who specializes in making the dense scholarship of the late Pope John Paul II's Theology of the Body accessible to a wide audience. As founder of The Cor Project, he leads a non-profit global outreach devoted to cultural renewal through the "new evangelization." His extensive lecturing, his numerous books and articles, his popular audio and video programs, and his multiple media appearances have sparked an international groundswell of interest in the late Pope's teaching across denominational lines. He has appeared on Fox News, ABC News, MSNBC, and EWTN.
West has been teaching graduate and undergraduate courses on the Theology of the Body and sexual ethics since the late 1990s, having served on the faculties of St. John Vianney Theological Seminary in Denver, The Institute for Priestly Formation at Creighton University in Omaha, and as a visiting professor at the John Paul II Institute in Melbourne, Australia. Since 2004 he has served as a research fellow and faculty member of the Theology of the Body Institute near Philadelphia.
Dr, Melvin Wong, Licensed Clinical Psychologist
Dr. Wong was born and raised in Hong Kong but was educated and has lived in the U.S. since 1970. He was Honorary Director of the Pastoral Counseling Program at the Hong Kong Baptist Theology Seminary as well as co-worker at CCM and CFFC. He was Assistant Professor of Psychiatry at UCSF school of medicine and Attending Psychologist at SF General Hospital: African-American Psychiatric unit 6-B. He has been a volunteer teacher at many universities and seminaries in Asia and China. He has completed 6 years of earthquake relief work in Sichuan as well as volunteer work in Cambodia where he assisted/supervised the prevention and aftercare of human trafficked victims. 25% of his time is dedicated to missional volunteer work abroad in Leadership Development, Clinical Training, and cross-cultural psychology.
Dr. Wong is a Board Member of the Herald Foundation, Exodus Global Alliance, and Culture Regeneration Research Society, Canada. His most recent clinical research and interests include: Traumatized Asian Women: Prevention and Treatment Strategies; Sexual Violations: Prevention and Recovery; Gender Identity Formation: Theory and Practice; homosexuality, bisexuality, pansexuality, and transgenderism; Christian Leadership and Management Theory; Prevention of Divorce and Single Parenting; and children aftercare for orphans and street children. Wong has authored two books: Raising Gender-Confident Kids and Trauma Survivors' Casebook.

In Memorium and glory...

Dr. Joseph Nicolosi, Founder of NARTH
Leanne Payne, Founder of Pastoral Care Ministries