NEW--Emotional Dependency, Lori Thorkelson Rentzel, IVPress, 1999. Reprinted in 2020 and now Available through Mid-Valley Fellowship.
Homosexuality: A New Christian Ethic, Elizabeth Moberly, 1997/2006. A few are available through amazon.com
Love into Light: the Homosexual, the Gospel and the Church, Peter Hubbard, Ambassador-Emerald, Int'l, 2013. "Love Into Light" is your next step toward becoming more faithfully and helpfully engaged with people in your families, in your church and in your neighborhood. Available through christianbook.com
My Genes Made Me Do It, A. Neil & Brian Whitehead, Whitehead Associates, 2016. The book discusses the roles of genes (and epigenetics) hormones, brain structure and neurology, social factors, instincts, and culture. It follows the processes of heterosexual development and formation of gender identity. Kindle edition available through amazon.com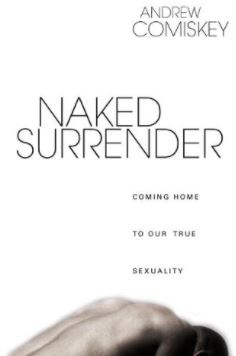 Naked Surrender, Andrew Comiskey, Naked Surrender helps you see how deeply Jesus loves you and how He brings clarity, healing and restoration to your sexual identity. available through Desert Stream Ministries.
Open to Life: How Jesus Transforms Persons with Same-Sex Attraction, Andrew Comiskey. This book offers hope for persons seeking Jesus amid same-sex attraction (SSA); it also offers understanding for persons seeking to support friends with SSA. Available through Desert Stream Ministries.
Relational Masks: Removing the Barriers That Keep Us Apart, Russell Willingham, Inter-Varsity Press, 2004. Counselor Russell Willingham identifies the relational masks that obstruct us from relating freely to other people and to God. Available through christianbook.com
Restoring the Christian Soul, Leanne Payne, Baker, 1996. Payne shows how you can overcome the three great barriers to wholeness: inability to receive God's forgiveness, inability to forgive others, and inability to accept yourself. Available through christianbook.com
Shame and Attachment Loss: The Practical Work of Reparative Therapy, Joseph J. Nicolosi, IVP Academic, 2009. "Shame & Attachment Loss" guides the reader through the therapeutic techniques of Reparative Therapy (TM) that Dr. Nicolosi developed over thirty years of successful clinical work with thousands of clients from many cultures and faith traditions. Available through josephnicolosi.com (Banned by Amazon July 2019)
Strength in Weakness, Andrew Comiskey. Telling real-life stories of despair, hope and lasting change, Andrew lays out the foundations for healing from relational and sexual sin. Available through Desert Stream Ministries
The Broken Image: Restoring Personal Wholeness through Healing Prayer – eBook, Leanne Payne, Baker, 1995. Available through christianbook.com
The Gay Gospel, Joe Dallas, Harvest House Publishers, 2004. In a sensitive approach - balanced, yet very straightforward - Dallas provides the tools to communicate truth to those who have adopted a pro-gay gospel. Available through christianbook.com
The Healing Presence, Leanne Payne, Baker, 1995. Available through christianbook.com
Understanding Gender Confusion: A Faith Based Perspective, Denise Shick, 2014. Sometimes people think if they pray or wish hard enough, their transgender tendencies will just disappear. This is an unrealistic expectation. It is not reasonable to expect an overnight change in the area of gender or sexual confusion. The problem takes years to develop. The restoration likewise takes a lengthy healing and restorative process-and some very hard work-which typically involves years of serious commitment. Available through christianbook.com